The Friends of the Sepulveda Basin Off-Leash Dog Park (SBOLDP) was created as a 501(c)3 California nonprofit corporation in 2014.
With the leadership of a six-member Board of Directors, the Friends of SBOLDP is dedicated to making sure that this vital community asset is well-maintained, beautiful, safe and serves the people and dogs who use it well.
Our goal is to work with the Los Angeles City Recreation and Parks Department to maintain and enhance SBOLDP in keeping with community needs and usage. Our full mission statement can be seen here.
Through annual memberships, 60 individuals and nearly a dozen business supporters provide funds to supplement the basics that the Los Angeles City's tight budget can provide to the park. In addition, the park and its users have benefited from generous corporate donations from organizations such as the L.A. Dodgers and J.Crew. A growing audience of nearly 900 people follow the SBOLDP Facebook page.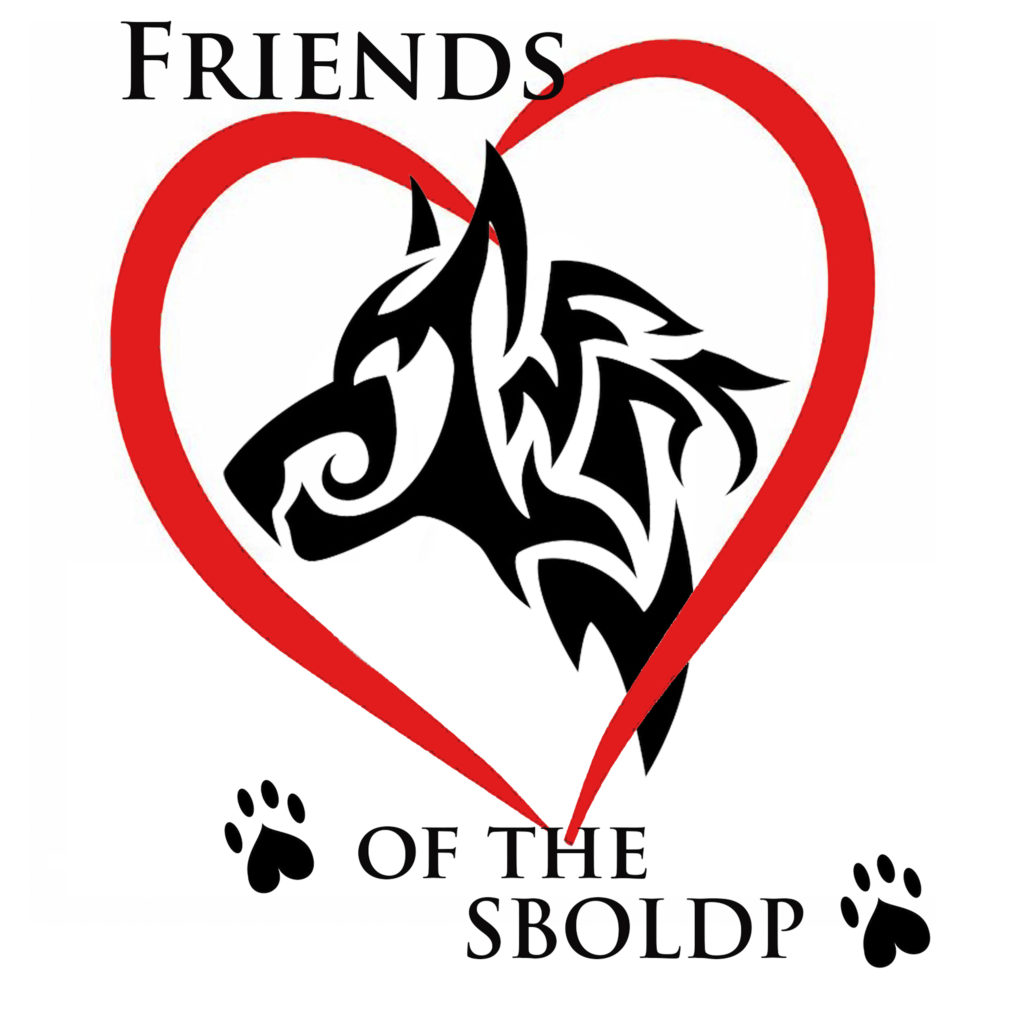 These funds help support two events annually and periodic special events.
Annual events have included Christmas portrait sittings for dogs and their people with Santa in 2018, Howl-o-ween costume contests and a spring adoption event featuring radio pet expert Warren Eckstein.
On Aug. 21, 2017, Friends of SBOLDP provided protective glasses for a "Solar Eclipse at the Park" event.
With the support of Michael Shull, general managers of the L.A. Department of Recreation and Parks, two Boy Scout projects were approved that helped the boys become Eagle Scouts and provided the dog park with agility courses in each of its three sections.
Support from the Friends of SBOLDP also goes to help trim the many beautiful trees in the park — a $16,000 investment, purchase 20 new trees, install state-of-the-art water fountains for dogs and people, reseeding and resodding worn areas of the park and expand badly needed parking. A $2,500 donation from the L.A. Dodgers and a $9,500 donation from J. Crew will help purchase new concrete benches.
It takes a village to keep a dog park beautiful, functional and safe. We are proud to work with the Recreation and Parks Department, neighborhood councils, other community organizations and city, county and state officials to make that happen.
To reach us:
Phone: (818) 404-1641 E-Mail: sepulvedadogpark@gmail.com Facebook
Friends of the Sepulveda Basin Off-Leash Dog Park is a California Nonprofit Corporation with IRS 501(c)3 approval. Our Tax ID is 47-3727221. All donations are tax-deductible.
About the Sepulveda Basin Off-Leash Dog Park (SBOLDP)
On a damp Thursday morning on Dec. 13, 1996, the Sepulveda Basin Off-Leash Dog Park opened its gates to dogs and dog lovers, becoming the first off-leash dog park in the San Fernando Valley.
Today, the 6.5-acre park at 17550 Victory Blvd. in Encino remains the largest off-leash dog park in Los Angeles County. It is one of the few to have three fenced ares for large dogs, small dogs and timid dogs.